Computer Tutor's computer technician staff has certifications in CompTIA A+ Certified Professional Computer Service Technician, HP & Dell Certified Systems Expert – Basic Wireless Technology, & DMS(Non-DSP), Network Administration and Information Security. Our computer technician staff is well qualified to troubleshoot and solve any issue that may arise with your home or business computer. Feel free to follow us on Twitter, review our FAQ section for answers to common questions or contact us today for more information.
Meet The Computer Tutor Staff

Jeff Perkins, Owner and Lead Computer Technician

Jeff has been tinkering with computers since the 1980s. He's worked on computers on a professional level since 1996. Jeff started Computer Tutor with the same principles that still guide the company today: "Solving people's problems, and saving them money". Believing he is one of a dying breed, he strives to maintain the 'Customer Service' attitude that is so many times absent in today's business world. Give Jeff a call, he'll do his best to help you out.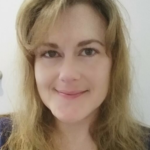 Mandy Haga, Office Manager
Mandy, a 2017 Cum Laude graduate of Tusculum College's Business Program, has been setting up and managing offices in various industries for the past 20 years. While she enjoyed working in law, real estate and manufacturing, Mandy has a keen interest in technology. This interest lead her to Computer Tutor where she takes care of all the daily office functions as well as keeping the office, computer technicians and customer accounts organized. Mandy can also help you with a system quote, basic troubleshooting and remote help as well as setting up and maintaining websites. Call her today for more information on how she and Computer Tutor's computer technician can help you.
Want to join our team? Computer Tutor is hiring! Click below to apply.
We do not have any job openings at the moment. Please come back again later.